Articles related to your search: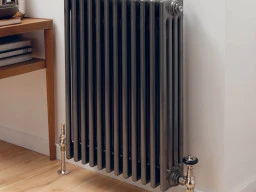 Hydronic Heating
Hydronic Heating: a superior hot-water solution Hydronic heating is one of the most popular home-heating solutions today. It functions by circulating warmed water through radiators, radiant tubing in one's ceilings or floors, or through warming baseboards. Hydronic heating has become one of the most popular methods of home heating today as it is known for being safe, quiet and efficient. Hydronic heating has multiple benefits, some of which include a lowered environmental impact, lowered energy costs and the fulfilment of multiple home-needs
Read more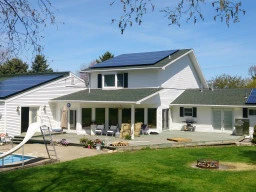 Solar Heating
Solar Heating: an environmentally responsible alternative Lowering your electricity bill and being energy conscious are two of the most prominent reasons for converting to solar energy. Although the initial setup may be costly and time consuming, the end result is always well worth it- for both your wallet and your carbon footprint. Solar water heating works through a process of converting sunlight into heat energy that increases the temperature of water. Solar panels often have a mirror system that concentrates sunlight into a smaller surfa
Read more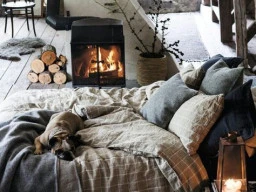 Fireplaces
Fireplaces Many of us link fireplaces with nostalgia – whether they are memories from a fireplace in the home or a holiday, these memories are often thought about with fondness. Why not create more memories in your home with the installation of your own fireplace? The kind of fireplace you have in your home speaks volumes of the atmosphere in your home. Fireplaces can create a home that is grand, a home that is modern or a home that is minimal. Whatever you choose, HomeImprovement4U can help you make that choice come alive. When thinking of a fireplace for your home, one must consider both practicality and luxury in the same thought pattern in order to benefit from installing a fireplace. There are vital questions that need to be asked before considering installing a fireplace in your home. You should ask yourself; how dedicated are you to maintenance and upkeep? Are you intending to use the fireplace as a heat source or merely an aesthetic asset to your home? Also ask yourself, which fuel do you prefer and are you willing to spend time manually creating a fire? The answers to these questions will lead you to choosing three options: wood, gas or electric. Wood Burning Fireplaces Wood Burning Fireplaces create a warm and inviting atmosphere. They require a home that has a chimney for the smoke to escape. A Wood Burning Fireplace is perfect for a home that wants to enjoy the hands on element of making a fire. A Wood Burning Fireplace is ideal for homes that want their fireplace to be a central source of warmth. One must remember, however, that a Wood Burning Fireplace requires a lot of maintenance in terms of cleaning after use. Gas Burning Fireplaces Gas Fireplaces are extremely convenient and easy to use. All it takes is a flick of the switch and you are ready to enjoy an evening with the fireplace alight! Gas Fire Places are also beneficial in terms of maintenance as they require little to no cleaning after use, whereas soot and ash can be an irritation with wood burning fire places. Gas Fireplaces are also now made to look extremely realistic, making sure home owners can still enjoy the experience of a fire in their homes. Electric Fireplaces: Possibly the largest benefit of an Electric Fireplace is that they are gentle on the environment. Unlike Wood and Gas fireplaces, an Electric Fireplace leaves no carbon footprint in the form of toxic gases and carbon dioxide. The lack of these gases in the home allows members of the family who suffer from respiratory issues or asthma to breathe in clean and fresh air. If you are depending on your fireplace being the central heat source in your home, it is important to note that Electric Fireplaces are built and designed for more aesthetic purposes. Whether you are on the hunt for more information on fireplaces, or merely curious to know more, please visit our homepage
Read more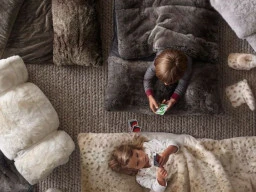 Underfloor Heating
As daily household practices are changing in response to Global warming and high electricity costs, households are looking for more environmentally friendly electrical heating systems. Underfloor Heating can provide you with a comfortable environment to live in, whilst simultaneously conserving energy provided one uses an energy efficient system. It is a good idea to obtain advice from a professional, always ask for a written quotation, references and what insurance they have available!
Read more