Designer Tiling and Heating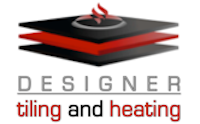 When tiling over existing tiles the thought is a sensible choice for commercial clients who are looking to revamp but continue to trade during the project. This type of installation avoids the noise, mess and additional costs of removing the existing tiled surface, whilst delivering a faster installation overall
Key points
When tiling over existing tiles
The thought of tiling over existing tiles is a sensible choice for commercial clients who are looking to revamp but continue to trade during the project. This type of installation avoids the noise, mess and additional costs of removing the existing tiled surface, whilst delivering a faster installation overall. These are both important considerations for a trading concern. However before making the decision to tile over existing tiles, there are some important factors to bear in mind. Tiling over natural stone tiles such as sandstone, slate, etc. is not recommended, as these natural products tend to delaminate within themselves and are therefore not considered a stable or suitable background for tiling.
Floor levels
The floor level will rise with the extra layer of tiles, so carefully check how this additional layer will match existing floor levels of adjacent flooring such as at the intersection of the tiled area and carpeting, or where the flooring is not being updated. Similarly, attention should be paid to entrance ways, as doors may need to be trimmed or altered. Background preparation It is important that the existing tiles are in good condition and attached firmly to the background. They should also be cleaned thoroughly as any surface contamination will impair the adhesive bond onto the existing tiles and can cause the new tiles to be hollow-sounding and/or loose. All cracked, damaged, loose or hollow-sounding tiles must be identified, removed and the voids filled appropriately, so that they are level with the surrounding tiles before installing the new ones. Any defects in the original layer of tiles could be echoed in the new tile installation, for example, tiling over cracked tiles can result in reflective (mirrored) cracking in the new tiles.
Priming the surface
A tile is considered a difficult substrate as it is dense and impervious and should therefore be primed before applying the adhesive to ensure a good adhesive bond. Apply a slurry consisting of one-part latex key primer mixed with two parts key mix powder (by volume). It is advisable to strictly follow best practice for this type of installation as a tile failure is extremely costly to remedy.
Adhesive system
When tiling onto existing tiles, it is important to use only a rapid-setting tile adhesive. Back buttering with a thin coat of adhesive may also be required when using large-format tiles to ensure full contact with the adhesive bed. Both the adhesive and grout should be modified with an additive such as a bonding liquid
Movement joints
The lack of movement joints in tile installations is a major cause of tile failure. When tiling over existing tiles, the existing structural and movement joints must be maintained in the new tile installation. These joints should be at least 5mm wide and extend through the adhesive and both tile layers.
Articles related to your search: