Articles related to your search: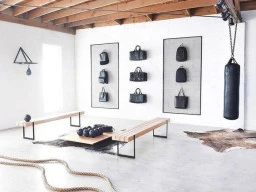 Home Gym Equipment
Home Gym Equipment If you are a person who prefers to exercise in the comfort of his or her own home as opposed to a large, busy gym then a home gym is a beneficial decision to make. Investing in home gym equipment gives you the freedom and ability to exercise at your own pace and in a way that is suited exactly to your needs. It can be a daunting task trying to choose exactly what equipment you want in your home, but figuring out what you want and need is easier than you think! The first step to finding out what equipment will suit you and
Read more
Home Theatre System
Home Theatre Systems As technology progresses, there are endless opportunities to create a lifestyle that caters to your every need. For home owners who passionate about high definition visuals and sound, a home theatre might just be the investment you should consider to take your viewing experiences to new heights! Many films were made to be experienced on the big screen in a theatre. The movie theatre simply offers a more indulgent experience than a simple television screen does. With home theatre systems becoming more accessible to home owners around the world, it is not surprising that people are extremely interested in installing one in their homes. Getting Started: Putting together a Home Theatre System is surprisingly easy if you invest in the right equipment and understand where it all needs to be placed and positioned. It would be advised to hire a professional to install speakers and connect frequencies if you are slightly unsure about technology. The two major aspects of a home theatre are; sound and visuals. Without clear, distinct sound you may as well be viewing off of a normal television set. The same can be said for the quality of your visuals! Below are the basics you need to start putting together your own home theatre system. 1) You will need a high quality television screen that is at least 68 centimetres. Ensure that you choose a high resolution screen for the best visual experience. 2) You will need to invest in at least four high quality speakers. The better the speaker quality, the better your home theatre experience. There is also a lot of importance placed on the positioning of your speakers. 3) You will need to purchase equipment that works with the frequencies connecting the visuals and the sound. 4) Lastly, you will need to purchase equipment that specialises in surround sound. Positioning your speakers: The positioning of your speakers is important if you wish to feel as if you are actually in a theatre. Your home theatre should have at least 2-3 speakers positioned in the front of the room and 2-3 behind or next to you. Your speakers should be tuned to adapt to different audio situations. If the film requires more sound to come from the left of the room, your home theatre system should be able to emit more sound from the speakers positioned on the left. This allows an indulgent and immersive experience. Although home theatre systems are relatively easy to install, a professional will help you achieve the best results. Please visit our home page for more articles that may interest you!
Read more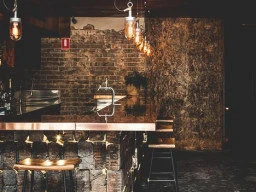 Bars and Pubs
Bars and Pubs Installing a bar or pub in your home is immediately a guarantee of a space that will hold a lifetime of memories between family and friends. A bar in your home is a space that is designed specifically for relaxation and laughter with company. A bar in your home does not have to merely be a space that holds your liquor and beverages, but can be a stylish space that adds dimension and versatility to your living space. A bar can be made to fit your personal taste and makes room for you to have fun with design and style. Below are two examples (of many!) of the different aesthetics you can apply to bars and pubs in your home: Modern Bars: A bar in your home can be incorporated directly into your living space. This makes it easy for you to entertain around your home. A modern aesthetic gives a classy edge to your home. These bars usually incorporate glass, steel and granite. These elements add an element of sophistication. Traditional Pub A pub in your home that has a traditional aesthetic invites company into a warm and comforting atmosphere. A bar in you home that has a traditional pub style is not to be considered old fashioned, but should be considered a place that is an inviting space for friends and family! However, these two examples only refer to style and not design. When planning the design of your bar or pub, ensure that you take space into consideration. The space of your home may determine whether you have a Straight Bar, a Back Bar, an L Shaped Bar or a Corner Bar. Most of these bars have storage space built behind the bar, making them efficient and convenient to use. It is also important to consider elements such as comfort and practicality. It is a good idea to consider installing a foot bar along the edge of your bar to ensure your guests are secure and comfortable in tall bar stools. In terms of practicality, one should also always ensure that the bar is near an electric socket to keep the fridge plugged in and, most importantly, the beers cold! Should you require any more information regarding bars and pubs in your home, please visit our homepage.
Read more