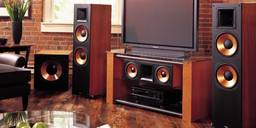 Technology is moving forward fast and sometimes its hard to keep up, but for any family a home theatre system is a must do for family bonding time and even for some romantic nights with your significant other. You can stream your favourite movie without the hassle of waiting in line for tickets or having to sit in a crowded theater
Benefits
You can have the surround sound experience of movies at home.
The feeling of front row seats to your favourite sporting event
Boosts the appeal and price to your home.
All the specifications are in your hands (Volume, screen resolution, How dark the room is)
There are usually four basic kninds of home theatre audio systems
Home theatre in a box system- Five speakers, subwoofers and a disc amplifier.
Sound Bar- This is a single long thin speaker that has sveral loudspeaker drivers, usually includes a wireless subwoofer.
Component system- An audio video receiver, speakers and any source component (Disc Player).
Component Seperates- Component systems that replace the reciever with a seperate processor.