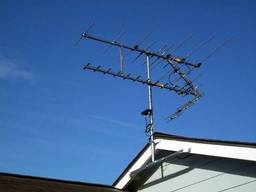 If you are thinking of installing an antenna then you will need to follow procedures and maintenance strategies that can help you avoid risky and costly situations. If you choose the correct spot to do this then you should be able to get a crisp signal that will boost your entertainment experience.
You are first going to need to think about what tools you are going to need to do the job. The usualy commercial tools to secure the hardware in place, there are many different types of mounting system that are sold for antennas but the most popular solutions for windy climates are clamps, pole mounts, and rotary mounts, once you have decided on your mounting sysrem it is time to select where you are going to place the antenna. To choose your spot, you must first go as far up as you can for elevation, this will prevent your signals from being disrupted by objects around your house. FInding the best way to angle your antenna is based off the signla in your area, in order to find out the stats there is usally specs that can be found on local tower maps online.
The laying down of the antenna will be instructed on the mount you buy. Once this is done, regular maintenance should be done on the antenna due to wildlife, birds can disrupt wiring and such. If you intend on going on the roof because maintenance is required following a rainstorm or snowstorm, wait until the roof is dry so that you'll avoid an accident on the roof. Another recommendattion is to invest in a tool belt, climbing onto the roof with tools in hand can be very dangerous.
If you need help with any of these things call our experts on our site.