Articles related to your search: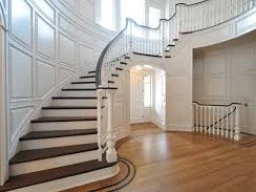 Staircases
A staircase can be more than moving from one level to another in the home. They can also be used as a unique design feature. Provided of course your house is double or multiple story there is a staircase design to suit any home. In existing homes options may be somewhat limited due to layout issues!
Read more
Balustrades
A balustrade is in layman's terms simply a row of repeating balusters. Balusters are small posts that support the upper rail of a railing. Balustrades are seen on staircases, but they can also be used to define porches, entrance ways, verandahs, decks, and balconies. They can also be used in fencing and even for privacy screens!
Read more