Articles related to your search: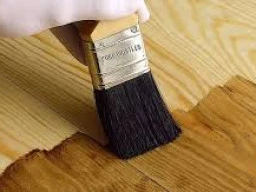 Wood Care
It is extremely important to care for your timber areas especially if they are exposed to harsh weather conditions. There are many products available on the market to enable you to do this. Timber Flooring: Sun protection – you can use window treatments to screen the sun. Rugs - heavy traffic areas can be protected with rugs or mats, floor gliders can be used to prevent scratching Cleaning - pick up dust and dirt from floors on a regular basis. Use a soft broom and damp or dry mop; if you vacuum the floors make sure you do not scratch them. Cleaning products - read the manufacturers label and instructions and use only if approved for cleaning on timber floors. Traffic damage - be aware that shoes (especially with heels) can damage floors!
Read more
Coating Materials
Coating materials are extremely varied, from paints and varnishes to vinyl plastic coatings. The advantages of coating materials include the following; Protection, insulation, safety (non slip coatings) and of course visual enhancement.
Read more