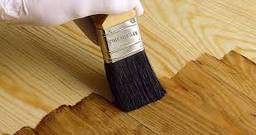 Wood care
---
It is extremely important to care for your timber areas especially if they are exposed to harsh weather conditions. There are many products available on the market to enable you to do this.
Timber Flooring
Sun protection – you can use window treatments to screen the sun.
Rugs - heavy traffic areas can be protected with rugs or mats, floor gliders can be used to prevent scratching
Cleaning - pick up dust and dirt from floors on a regular basis. Use a soft broom and damp or dry mop; if you vacuum the floors make sure you do not scratch them.
Cleaning products - read the manufacturers label and instructions and use only if approved for cleaning on timber floors.
Traffic damage - be aware that shoes (especially with heels) can damage floors.
Decks
Clean regularly remembering to remove any mold or moss. Inspect your deck on a regular basis checking for loose nails or screws and any other damage. It is important to reseal your deck on a regular basis either with stain, oil or paint.
External Cladding
Apply clear water repellent and UV protection products, read and follow out the manufacturer's instructions. Ongoing maintenance will ensure durability. Oil based paints and stains are recommended. To prevent shrinkage apply the final finishing coat at approximately 18 months when the shrinkage period has ended.
Timber fencing
Fences should be sealed with the correct sealant to prevent wet and dry rot which causes decay!
Wooden Furniture:
Caring for the furniture in your home is vital to make your pieces safe, long lasting and durable. Here are a few tips to caring for wooden furniture in your home:
To prevent unsightly cracks and shrinking your wooden furniture, make an effort to keep them out of direct sunlight. The heat will cause the wood to crack and will ruin fine finishes
Just as you shouldn't leave your furniture in the sun. Refrain from leaving them near heating units. The dryness will cause the wood to crack and shrink.
You don't need to go all out to do a quick cleaning of your wooden furniture (which should be done fairly often). Simply use a mild dish soap and water to wipe down the surfaces, being careful not to drench the wood and cause it to rot.
If you are the owner of a particularly extravagant piece that you want to have restored, don't undergo this task on your own. Antique wooden furniture requires the analysis of a professional to ensure that the wood isn't damaged in the process.
Protect the finish on your furniture by applying a soft-paste wax after a vigorous cleaning. Follow the instructions on the label that tell you when to buff the wax off. Your furniture will be left with a wonderful gleam that is durable for months.
For more articles that may interest you on DIY or home Improvement, please visit our homepage.