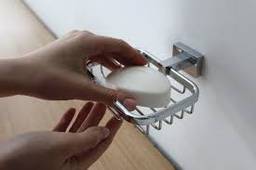 Once you have completed the design phase of your bathroom and selected elements such as the bath, basin and shower you will need to choose the appropriate fittings for this room.
Typical bathroom fittings may include:

· Taps
· Shower heads
· Towel rails
· Drains
· Soap dishes
· Electrical fittings
Bathroom Fittings Style
The key to choosing bathroom fittings from an aesthetic perspective is to try and create a sense of continuity, with items from the same range or brand of products. Depending on your taste and the decor you have chosen your choice of fittings could have a minimalist, modern, heritage or traditional style.

Choosing Bathroom Fittings
To start when you are choosing bathroom fittings you will need to consider each item in isolation. Then make a decision based on a number of criteria. For items such as taps and shower heads you will need to consider water efficiency (how strong you want the water pressure) as well as the functionality and operation of the levers and controls. Taps also come as separate sets or mixers - each of which have their own pros and cons. In colder inland climates and also wintery Eastern and Western Cape temperatures towel rails can also be heated, which helps to dry towels more efficiently.

Work out your budget for your bathroom fittings as part of an overall budget for the bathroom. Then get in touch or visit a dedicated bathroom fitting supplier and choose your items. We should have a wide range of companies displaying their products on our website shortly!
Please see our homepage for more articles that may interest you.
Articles related to your search: