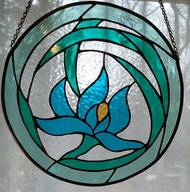 Stained glass can add a beautiful touch to your home, but is a very delicate thing to clean. if you are able to collect all the correct cleaning supplies it can be quite an easy and quick thing to do once in a while.
Here are the essentials that you will need if you are going to be cleaning your stained glass.
Large bowl
Three Litres of water
Soft Cloth
Natural dish washing liquid
You will want to lay down some towels before you start so you do not have any drippings on the floor, before you use the cloth make sure you ring the cloth quite thoroughly, any dripping from the cloth could cause streaks and spots when the soapy mixture dries. You should also rinse the cloth often as you clean the window. Always start at the top of the window and work down when cleaning, use a cotton swob and lightly dip it into the water to do the sides and corners. After cleaning a window use a second soft cloth or a paper towel.
For more information contact a proffesional in your area from our page.