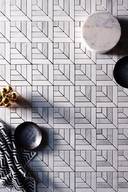 Tilers and Tiles
---
Choosing the right tiling for your home can be a very technical and time consuming task. However, calling upon the right experts will put you on the path to a perfectly tiled Ensure you choose a reputable tiler when building, renovating or repairing your home.
Your tiler should provide you with a written quotation; ask for references, past experience and ask if they have some photographs of past work.
Make sure you purchase the best quality tile your budget allows for. Your supplier is the best person to offer sound advice. They will help you stay within budget whilst still investing in quality tiles.
Things your Tiler Should Know:
· Measure area to be tiled
· Tile layout
· Prepare surface correctly
· Lay tiles using the correct adhesives
· Cutting the tiles with the correct equipment
· Ensure that the tiles are spaced and levelled correctly
· Prepare, apply and remove excess grout
· Tile resurfacing
· Tile removal
· Cleaning and polishing tiles
· Application of waterproofing materials if necessary
Tiles are great as they are a low allergy solution, low maintenance and are available in a huge range of colors, materials and styles. There are few rooms that tiles cant be used in. They can be used in kitchens, bathrooms and laundry rooms as well as any other area that requires a smooth or clean finish.
Choosing Tiles
Choose a tile that suits your budget, style, finish and color. A good idea is to use the services of an interior designer. Look at where the tiles will be used and take inspiration from existing areas in your home when choosing colors and take into account wear rating and safety. Wet areas usually require tiles that are slip resistant. Glazed tiles are waterproof but slippery so they may require an additional non slip coat for safety. Unglazed tiles are waterproof. Ensure there are enough tiles to complete the project, a good idea is to buy spares in case of chipping or breakage when laying or future breakages. It is an almost impossible task to match new tiles to your existing ones. A tiler or plumber should waterproof potential 'wet areas' such as around a swimming pool or your bathroom, this in necessary to prevent water seeping behind the tiles and causing potential damage to timber and or rising damp. Floor tiles may be used on walls, but never wall tiles on floors as they are not strong enough.
Common tiles include:
Ceramic tiles are made from clay, glazed or unglazed, these tiles are available in a wide variety of colors and sizes.

Terracotta tiles are unglazed and need to be sealed in heavy traffic areas.

Mosaic these tiles are small and are set in a base using stones, glass, or ceramics to create patterns and design. They are especially popular in bathrooms.

Marble and granite are low maintenance and durable. They can be easily polished but are slippery in wet areas.

Quartz are durable tiles and come in a large range of colors.

Porcelain tiles are available in a glazed or matte finish and can be used indoors and outdoors.

Limestone is popular but needs to sealed as it can be porous!
For any other articles that might interest you, please visit our homepage.