How to choose a good service provider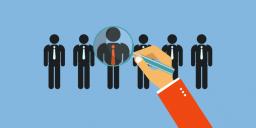 There is a no more stressful time than choosing a service provider.
There is a no more stressful time than choosing a service provider. You got the money, but you don't know who you will use for developing your home, such a stressful time indeed. In this article we will give you some tips that will help you pick the right company/person.
As we are stepping into a digital world, we also encounter many Cyber crimes, people act like they are a service provider company, yet they just want to take your hard-earned money and disappear. We also encounter 'chance takers', they will say they can do the job and they will waste your materials, your money and your time. That's why we are writing these tips, to help you and all our clients.
Tip 1: Don't be desperate. The moment a dodgy service provider sees your desperation, she/he will prey on you and leave you broke and with a job half done cause the money is gone.
Tip 2: Check them up! There are a lot of fly-by-night service providers/companies, and they are doing lots of damage to the construction industry. That's why you must check them up to see if they are registered with CIPC or/and NHRBC if they claim to be a construction company. It is very important to use the registered service providers because there is accountability and should there be any faults, they will come and rectify it.
Tip 3: Don't pick the cheapest! Contrary to a popular view, the cheapest are mostly chance takers and they usually mess up and end up not paying the workers, before you know it, there are workers at your gate demanding to be paid and their boss will be nowhere to be found. Be suspicious of the cheapest.
Tip 4: Do a mini-interview. You will have to give the service provider all the details of your project then ask him how they will help you, then listen to the explanation. The explanation should satisfy you before you pick them.
When you have now picked a service provider, make sure that everything is on paper for accountability and record keeping. We wish you a good healthy working relationship with the service provider of your choice.