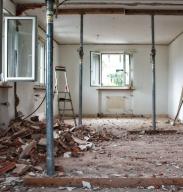 There is a few Important things to know before you starting to do Demolishing at your house
Demolition Tips
There is a few Important things to know before you starting to do Demolishing at your house.
1-Whether you do Demolition for Residential or Commercial.It is a good and wise idea to employ a contractor who can do the work for you.
2-They have more experience and the proper tools to start with the Project.
3-Before you start with the Demolition Project,make sure that you have the proper Permits.Pro
4-Always find a place where you can stay while the Demolition Project is taking place.It is a very serious Act and risky one.Keep your family safe by looking out for them during this Project.
5-Always listen to the contractor.They commonly know more than the average person about what they are doing.
Articles related to your search: