Articles related to your search: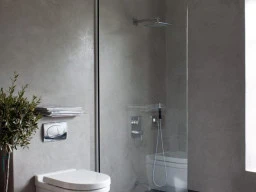 Toilet Types
Consult a specialist bathroom or toilet supplier to advise you on the options available. Installation should be undertaken by a qualified and licensed plumber. There are a number of toilet ranges available Types - Floor mounted toilets, the pan is on the floor and the cistern hidden in the wall providing a clean minimalist look - Wall hung toilets, the pan is mounted with a wall bracket with the cistern in the wall - Close coupled toilets, the cistern is positioned above the bowl allowing all pipes to be hidden within the toilet - Corner unit toilets, are able to be positioned neatly in the corner of the room - Link unit toilets, have a separate pan and cistern, a pipe links the two together - Disability toilets, allow for easy wheelchair transfer, specially designed seats and raised flush buttons - Dual flush toilets, assist in water efficiency, a single water flush for liquid and a double flush for solids - S trap and p trap, an s trap toilet's outlet pipe exits via the floor and the p trap's waste exits through the wall!
Read more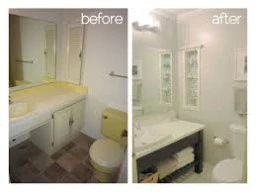 Renovating and Building a Bathroom
Bathroom renovation can be great fun and add immense value to your home. It is one of the most important rooms in your home and is always a great way to bring a tired and outdated bathroom back to life. As one of the most valuable rooms in the house, a well designed and built bathroom will serve the needs of you and your household for years to come!
Read more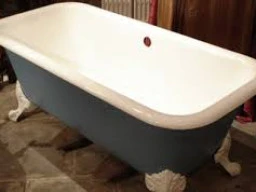 Bath Resurfacing Specialist
The bathroom is definitely one of the most important rooms in the house as it used daily for cleaning oneself and definitely relaxation too. A well-designed bathroom in good condition means that you will get the most from it. When your bathroom surfaces, tiles and fixtures are looking worn, cracked, chipped or faded, resurfacing, rather than replacing, could be the answer. Resurfacing should often be a cheaper alternative to replacing a bathroom and involves a heavy new glossy surface applied on top of any porcelain, ceramic or fibreglass!
Read more