Articles related to your search: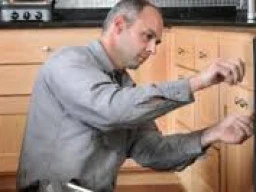 Dishwasher Installation
So now you have found the right dishwasher for your needs. It now needs to be installed in your kitchen or scullery or wherever else it is suitable and handy. If you are simply swopping out your existing dishwasher then there is unlikely to be any plumbing involved. If it is a new installation then you are likely to require the services of a plumber and possibly even an electrician to provide a power point and/or plumbing. However some houses, especially newer ones come with the required plumbing and electrical points. Always have a good look around before deciding how to move forward!
Read more