Articles related to your search: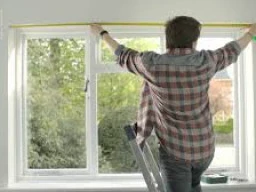 Curtain Installation
Curtains are a wonderful (and very necessary) timeless classic window covering, particularly for classic or traditional themed homes. Practically they are effective at blocking light from the home, and often in extremely cold climates provide insulation. Heavy curtains are particularly suitable for this!
Read more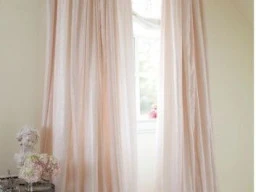 Curtains
Curtains may seem like a mundane and tedious part of decorating your home, but just because they are a necessity does not mean they don't deserve to be carefully considered. The curtains you use are able to transform your room entirely – not only in style and aesthetic but also in comfort. As a home owner, it is up to you to choose exactly what curtains you want in your home. Choosing curtains is not only a task that requires choosing your favourite colour. Choosing the correct curtains for your home requires you to think about lining, length, fabric and colour durability. There is also a decision to be made when thinking about purchasing custom made curtains, or purchasing curtains off the shelf. Length and Lining When it comes to choosing the length and lining of your curtains, a lot depends on the atmosphere you want in your room. A dramatic, grand look will require more length that drapes onto the floor, whilst a modern look will require that the length of the curtain skims the carpet or is cut directly above it. Before measuring the curtain material even begins, decide on how high you want the curtains hung above the window. The higher they are hung, the more dramatic and open the room looks. Colour and Fabric The fabric that your curtains are made of is an essential part of their functionality and durability. The fabric you choose will determine just how well the curtain falls and lasts in your home. A fabric that is too light will be flimsy and not fall correctly, whilst a fabric that is too heavy may be uneven and messy when drawn. The most efficient way to test fabrics is to hold your desired piece up to a window. Choose a relatively big piece of fabric and pleat the top to be able to realistically see how the fabric will fall. In terms of colour, you should be looking for durability as well as style. Curtains are essentially exposed to a lot of light, and therefore are prone to fading over time. If the room does not receive a lot of sunlight, this shouldn't be a major concern. Neutral colours are the best to use, as they last the longest and are suited to almost any room. Custom Made Curtains Custom made curtains are something that home owners should consider. Sometimes measurements, fabrics and colours are things that need to be created exactly right, and may not be available in stores. If you are after log lasting and durable curtains, it may be worth it to consider getting your curtains custom made. However, this is not to say that curtains bought off the shelf are a bad decision. If a store can cater to your needs and supply you with good quality curtains, the choice is yours! For more advice on home improvement, please visit our homepage.
Read more