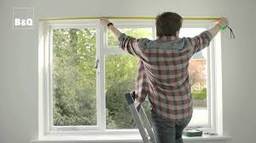 Curtain Installation
---
Curtains are a wonderful (and very necessary) timeless classic window covering, particularly for classic or traditional themed homes. Practically they are effective at blocking light from the home, and often in extremely cold climates provide insulation. Heavy curtains are particularly suitable for this.
Hanging Curtains
Curtains are nearly always hung on the inside of a window, are available in many different fabrics (sheer lace through to heavy velvet, for example), colours and textures, and can be ready or custom made. Even further, they can also be manually operated or motorized, meaning that they are suitable for nearly any application within the home.
For the money spent, curtains can do a lot to help make the house feel "furnished". They don't necessarily have to be expensive, for it is the workmanship and quality that counts more so than the materials used. Curtains can be used to create a casual, modern or formal look and should be themed for your interior decor style.
Curtain Styles
There are several different types of curtain styles:

· Tab tops
· Pinched pleats
· Pencil pleats
· Roll pleats.
Talk to a local curtain installer or retailer who can advise you on your options and provide a quote!
Please see our homepage for more articles that may interest you;