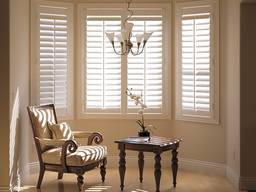 Beautiful blinds for your home
---
Blinds are one of the most useful and practical additions to any home as they allow a homeowner easy control over how much sunlight enters the room. Blinds are generally composed of vanes or slats that are vertically or horizontally adjustable with an electric remote control or manual pull cord.
One of the best aspects of blinds is how adjustable they are. They can be tightly shut for a good night's sleep, slightly open to let in some morning light, or fully up or to the side to take maximum advantage of the sunshine with an unblocked view.
Blinds are available in roughly three sizes of slats. Half-inch slats, one-inch slats, and two-inch slats. Half-inch slats have a more contemporary feel while wider, two-inch slats are reminiscent of an older fashion of Venetian blinds. Regardless of which style of blind you choose, horizontal or vertical blinds are an option. Vertical blinds are suited to larger window expanses or glass doors because they slide to the left or right and don't interfere with opening and closing the window or door.
Wooden blinds are a popular option for homeowners looking for a more organic and earthy design. Although there's nothing like the real thing, fake wood may be a better option than genuine wooden blinds. This is because fake wood is less prone to becoming damaged by moisture and can, therefore, be a durable solution for bathrooms and kitchens where steam and moisture are common.
Woven wood blinds are a variation of wooden blinds that are different in that they are made from material that unrolls in a continuous roll. This doesn't allow for as much adjustment for lighting purposes, but woven wood blinds do have the benefit of coming in a wide variety of styles, such as jute, bamboo, reeds and grasses.