Articles related to your search: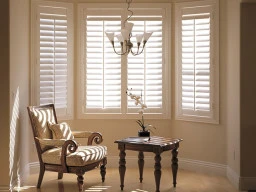 Blinds
Blinds are one of the most useful and practical additions to any home as they allow a homeowner easy control over the how much sunlight enters the room. Blinds are generally composed of vanes or slats that are vertically or horizontally adjustable with an electric remote control or manual pull cord. One of the best aspects of blinds is how adjustable they are. They can be tightly shut for a good night's sleep, slightly open to let in some morning light, or fully up or to the side to take maximum advantage of the sunshine with an unblocked vie
Read more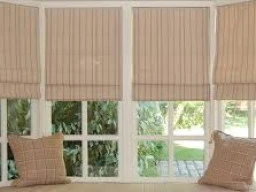 Blind Suppliers
Blinds are a very popular alternative to the conventional curtain or drape, and have the wonderful versatility to be sited indoors or outdoors. Indoor blinds can provide shading for an exposed bay window or loft skylight, while outdoor versions can provide shelter for patios, verandas, gazebos, pergolas or any other outdoor entertainment area. In the harsh sunlight that we get in South Africa having blinds is often imperative. Blinds can be operated in many various ways including via a manual pulley, draw chain system or motorised remote operation. Choose your method based on your budget and consider also the amount of use the blind will get in its location. Motorised blinds often come with a remote control function for great functionality and convenience. Blind suppliers can offer a variety of services, including a full service, which typically takes care of all stages in the process from manufacture, supply, fitting and after sales care!
Read more