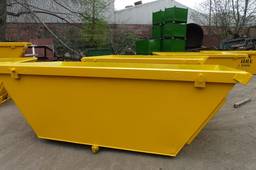 Sometimes it is beneficial to invest in a skip bin for your home or business. Although they do take a lot of space they also have lots of benefits to having around that will make you forget you even needed the extra space.
Save you Time, Money and Effort
Hiring a skip bin is thee most economical idea, it is a much more tiresome job to do weekly trips yourself to the dump. However, if you use skip bins for waste disposal, you can ensure that your waste will be disposed of properly by trained professional. This will leave you with an eased mind that everything will be disposed of properly and all materials will be put in their correct space.
Dispose all waste in one go
It can be very difficult to make sure that all your trash bags are outside for kerb side collection, with your skip bin there won't be a need for that anymore, with the skip bins for hire they will come and collect whenever you have planned for and suits you best, this means all your trash goes into one place and the proffesionals will be able to distriburte it properly.
Another one of the more specific benefits of skip bins is if you are doing renovations in your house of any sort, bricks and other building materials are easily disposable, they can be hired for this time frame and experts will make sure that is is disposed of properly