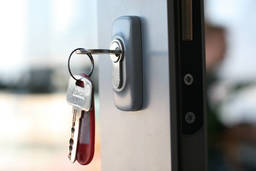 Locking systems play a vital part in peoples lives keeping them and their belongings safe, it is very important to know how each lock works and which one will be best for you and your needs!
The locking system in a vehicle must grant access only to a particular person. It is the way in which the person is able to control whether the vehicle doors and boot lid are locked and unlocked and the engine is started.The locking system is operated with a key or remote control, When unlocking your car with a remote , a signal transmitter sends a signal or a coded order instruction to a receiver inside the vehicle, Remote jamming has become a problem in South Africa but different locking systems on your car can notify you if your remote locking system has been jammed.
When fitting locks into your house it is importat to know which ones will benefit you the most, the most common are padlocks, dead bols, knob locks and levers. Padlocks are either rekeyable or non-rekeyable, this means that some padlocks cannot replace their keys. Deadbolts are also commonly used in households, the most recommended for safety and security is the lockable thumbturn, this type of locking system assures that the door cannot be left unlocked. Knob locks on doors should not be used for primary security as they are easily bypassable, these are usually used in mid section of the house for singluar room security.
Security gates are designed to be an instant barrier between you and the intruder. they are built with deadbolt locks and is locked as soon as it is closed. These types of security are used for businesses for easy and effective security on the property. Most security gates are built with high quality material, containing no plastic or nylon parts that can be broken or burnt to gain entry. security gates are fitted into the size of your door when installing.