How to extend the life of the waterproofing on your flat roof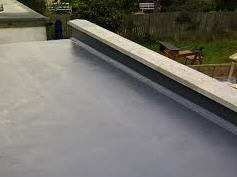 So many people have said to me "Never again will I buy a house with a flat concrete roof. It's given me nothing but trouble"
So many people have said to me "Never again will I buy a house with a flat concrete roof. It's given me nothing but trouble"
The truth is that a structure with a flat concrete roof is very solid and is an excellent building design. The 4mm thick modified bitumen torch bonded systems have traditionally proved the most successful and best value for money products in South Africa since 1980. The torch on waterproofing system is normally installed under a 10 year guarantee.
If the waterproofing is done reasonably well at the time of construction, then the life expectancy of the waterproofing layer if it is properly cared for could easily last in excess of 20 years. A well installed good quality system could even have a life expectancy of 30-40 years. Often the reason for leaks to waterproofing is due to minor cause which is easily repairable and may not necessitate replacing of the entire waterproofing layer.
The most common cause of leaks on waterproofing which is still in good condition include:
Minor delamination of seams
Splitting of membrane to internal and external corners
Waterproofing pulls loose where it seals into outlet pipes
Failure of flashing to turn ups around perimeters
Defective waterproofing around pipes and other penetrations
Damage to waterproofing, especially by other trades (plumbers, electricians, cable installers etc)
Outlets which are blocked with dirt, leaf litter or bird foul
Most manufacturers of good quality products recommend that waterproofing on flat roofs be inspected, serviced, maintained and painted every three years. Looking after the waterproofing on your roof can be compared with looking after your cars engine. It is quite possible to drive your car for 50 000 km without a service. However the life of the engine will ultimately be shortened if the oil and filters are not changed. Likewise the waterproofing on your roof will easily last for 10 years without maintenance. However during that time minor defects could occur to corners, laps, protrusions and outlets. A typical example is that an electrician may have drilled a hole through the waterproofing and installed cable clips with nails to keep the new wire in position. This will cause leaks and damage to the inside of your property. The protective aluminium paint layer will also not last 10 years. This is an excellent coating but it does weather and leaves the bitumen exposed to the harsh UV rays of the sun. The bitumen oxidises and starts to break down prematurely.
It advisable for the home or building owner to do an inspection on their flat roof at least once a year. Even a non expert untrained eye will easily pick up problems like blocked outlets and obvious damage to the waterproofing layer.
However, every three years the services of a professional waterproofing contractor should be engaged. Trained workmen will know exactly what and where the possible problem areas are and rectify them accordingly. Minor defects are repaired and the roof is cleaned down prior to over coating with a bituminous based protective and reflective aluminium coating. This will ensure the best chance that your roof will remain trouble free until it's next service and that it's lifespan is extended for many years to come.