FLAT CONCRETE ROOFS, BALCONIES SCREEDING & LEVELLING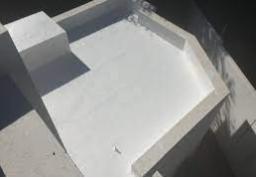 How To Avoid Water Leaks
How To Avoid Water Leaks
1. Balconies serve as outdoor rooms which grant us access to fresh air and views.
2. Flat Concrete Roofs as other roof structures protect our properties.
One wouldn't want either their Balcony or the roof to leak since they will cause damage to the ceilings and any other properties under the roof.
So it is important to make sure that the following is done right on your Roof or Balcony.
BALCONIES
Make sure that your screed allows water to flow away from the balcony, you dont have to see the slope with your naked eyes but the spirit level should show that the flow is good.
Have enough water outlets fitted.
Water outlets should be big enough, you can at least use 110mm Pvc pipes. This will avoid blockages.
Make sure that your balcony floor is lower than your rooms floor or the door exiting to the balcony is sitting on 100mm above balcony floor level.This will make it easier to waterproof the section.
ROOFS
Make sure that the screed allows water to flow away and one should be able to see with naked eyes that the screed is sloping.
Bigger water outlets should be fitted. For example, atleast 110mm pvc pipes can be used.
Enough water outlets should be fitted.