Articles related to your search: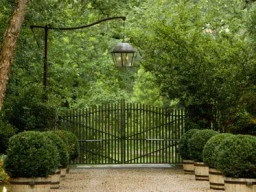 Driveways
A driveway is not only something installed to create an easy entrance to your home, it is the first thing that quests see as they drive through your gates. The condition and style of your driveway is very important when it comes to the quality of your home. When deciding on what materials to use for your driveway, the list is close to endless. Driveways span from being made out of brick, sand, gravel and even seashells in coastal areas. As a homeowner, you need to decide what you want to get out of your driveway. Whether you are after durability, aesthetic appeal or low cost options, there is a driveway to match your needs. What Are You Looking For? Reasonable Cost and Durability. If you are a homeowner looking to install or refurbish your driveway in a way that is long lasting, sturdy and cost effective, it would be good to consider a tar and chip driveway. This type of driveway is especially durable and offers good traction. Aesthetically it offers a pleasing loose stone look. Investing in this driveway offers many benefits. It gives the appearance of a gravel driveway, but is actually considered far more durable and long lasting. This driveway isn't affected by oil leaks as they are easily covered. This driveway is also incredibly low maintenance as it is loose rather than sealed. Affordability and Style. If these are the two elements you are after, then a gravel driveway should be on your list. Choosing to use gravel as your driveway material means you are opening doors to an endless amount of choice. You are able to choose the size, density and colour of your gravel at low prices depending on the choices you make. If you are after authentic and rustic aesthetic then gravel is the recommended material to use. Another benefit is that the maintenance is extremely low cost, due to the durable nature of gravel. It is a porous material and therefore is less likely to suffer damage. Maintenance, however, is more frequent than a tarred driveway. Environmentally Friendly. This is often a material that is overlooked when considering different driveway options: wood. Wood driveways are made from multiple wood chips, and create a beautiful aesthetic for your home. If you are after a durable and sturdy driveway, this is not the best option. However, if you are a garden enthusiast, it is important to know that these wood chips nourish your soil deeply and help your greenery and plants to bloom. Wood driveways can be used in conjunction with dirt driveways or turf driveways to prevent ruts. This type of driveway is uited mainly to more rural areas and where the wood chips are less likely to get wet and soggy. There are a variety of different materials to consider for your driveway, and HomeImprovement4u will help you find the best professionals for the job. For more articles that may interest you, please visit our homepage.
Read more
Concrete Kerb Builder
Concrete kerbs are always a great way to provide a lovely stylish border in your landscape, helping to define garden beds as well as keeping different elements of the garden separate. With the wide range of kerbing available today, there is something to suit every garden. Concrete kerbing is also very low maintenance, with re-sealing only being required every few years. Concrete Kerbing Styles There are several different styles of concrete kerbing available, such as: • Slate impression • Stamped concrete • Smooth concrete • Sandstone There is even kerbing that looks like bricks and mortar!
Read more