CRACKS AND PLASTER REPAIRS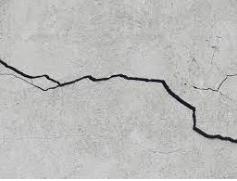 Like any other buildings, your exterior house walls might start to develop some cracks
Like any other buildings, your exterior house walls might start to develop some cracks after some time due to different weather conditions or any other cause and the walls won't look beautiful anymore.
In such situations, please make sure that you don't use pollifilla (crack filler) when repairing exterior walls because it doesn't last longer and we recommend it for interior use.
We recommend one to do the following so you can get good results when repairing exterior Cracks:
Chip and open the crack.
Clean all the dust from the crack and sprinkle some water into the crack.
Repair the crack using plaster (Mixture: plaster sand, cement, bonding liquid & water)
The new plaster finish should match the existing finish.