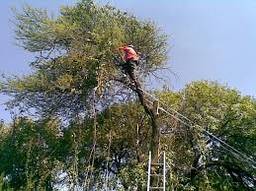 Tree Felling
Trees need to be felled for a variety of reasons. Ensure your tree feller is a qualified professional and has the necessary insurance and equipment to complete the job. Always ask for a written quotation.
Enquire if there are additional costs to have the tree removed or the wood chipped for mulch. Check if you require permission from the local municipality to remove the tree, the tree feller should be able to offer advice.
http://www.homeimprovement4u.co.za/directory/category/landscaping-gardens/trees/tree-cutting-felling-removal/
Stump Grinding
Stump grinding can improve the ascetics of the garden. Stumps are grinded away to remove any potential tripping hazards.!
Please see our homepage for more articles that may interest you, www.homeimprovement4u.co.za