Articles related to your search: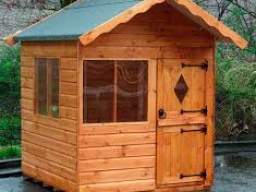 Wendy Houses and Garden Huts
Wendy houses are makers of memories. They provide years of entertainment and childhood fun. As such, cubby houses must be sturdy in construction and should be made to last. And, much like a normal home, they have to withstand the harsh South African climate. The good news is that the Wendy house of today fills this brief. With extremely high construction standards, a range of attractive features and safety at the forefront, there's a Wendy house to suit every family!
Read more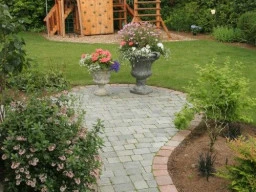 Garden Play Equipment
Many of you who are reading this will be looking to find a way to give your child a childhood that is filled with activity and outdoor play. Unfortunately, children aren't as free to roam around as they were a few years ago. They are often confined to the parameters of their homes and turn to television and technology to pass the time. Being worried about the safety of your child outside of the home should not mean compromising the active lifestyle they can still have right in your very own garden! A large part of a child's development is based on how they interact in an active and outdoor space. Whether this includes swinging from monkey bars or creating castles in a sandpit, your child will create memories and skills that surpass anything they can learn from a screen. Playing equipment in your garden doesn't have to be an ostentatious and expensive project, but one that can be approached in a simple manner and reaps amazing benefits. A child that has a safe space to be outdoors creating, imagining and playing is a child that will be healthy in both mind and body. Each item of play equipment that you add to your home is entirely up to you. It doesn't have to an entire set or an eyesore. A well-chosen piece of play equipment can add value to both the aesthetic of your home and your family life.
Read more