Articles related to your search: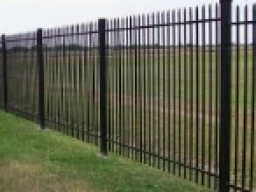 Palisade Fencing
Securing your home with adequate fencing is one of the most important defenses against intruders gaining entry to your residence.
Read more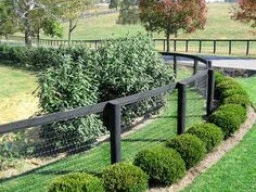 Garden Fences
Garden Fences Fences are a vital part of the modern home. We install fences for two reasons; to keep things in and to keep things out. Fences are a part of our basic home security, but that doesn't mean you can't create a fence that is as stylish as it is safe. Fences aren't only used to define your garden or living space, but also to protect certain areas of your garden such as plants or vegetable patches. Different types of fences will be more beneficial for different needs. Firstly, you should decide exactly what you want from installing your fence. There are a range of variables to consider. You should be considering the function of the fence – it is serving a purpose or is it an aesthetic investment? It is then important to match your fence to the style of your home. A fence is not a statement piece and should blend into your surroundings. Lastly, take careful consideration of your budget. There are a large variety of cost efficient options. Below are a few different styles of fencing and their advantages so that you can make an informed decision! Field Fencing: In terms of creating small spaces for vegetable gardens, field fencing is one of the most popular choices. It is made of wire that is woven horizontally and vertically. This style of fencing is also great for farm areas that hold livestock in pastures. Picket Fencing: Without harping on about the cliché idyllic notion of the white picket fence, this choice of fencing is one that has lasted throughout the years. The picket fence provides an open look that still has a semi-closed design. They are ideal fences for homeowners that are interested in experimenting with vines, creepers or wildflowers. Wattle Fencing: If you are opting for a fence that offers privacy but isn't as blocked off as a wall, then wattle fencing is a good option. Wattle fencing is an interwoven fence of reeds, sticks or branches that are then supported by wooden poles. The fact that it is made of such earthy materials adds a lovely rustic quality that makes gardens look beautiful. Chain Link Fencing: Chain Link fencing is definitely not the aesthetic winner of the fencing range, but it is very well known for keeping unwanted animals and critters out of your garden. Like the picket fence, it is also useful for plants such as vines and creepers to use as support. Chain Link fencing is also extremely durable. Bamboo Screens: As bamboo becomes more popular in the home, it has expanded its way into the garden. Bamboo screens work wonderfully in most garden styles and offer a fair amount of privacy. They can also be easily installed and removed. Read our article on bamboo blinds if bamboo is a material that interests you. Whichever fencing you choose for your garden, let HomeImprovement4u guide you in locating the best professionals for the job. Please visit our homepage for more articles that may interest you.
Read more