Preliminary steps to take once you've decided to build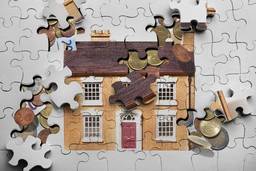 Whether you're building a home from the ground up, or are embarking on a remodelling project, there are some vital simple steps to making sure your vision for your home gets fulfilled with as little stress and as much satisfaction for you as possible.
Firstly, consider hiring a professional designer to help channel your vision into a feasible design plan. At this stage of the home design plan, coming up with a reasonable budget to which you will stick to throughout the project is vital to ensure you and your designer know exactly what you are working with and can make plans accordingly.
Set goals with your designer according to where you plan to save money, when you want certain aspects of the building process to be completed and how you want the end product to look.
After you have made a contract with a designer and set up a budget, making a design plan is the next step. This will involve creating a floor plan, mock-up of the exterior of your home, and some estimates as to which materials will be used.
With a rough design idea in mind, homeowners can now choose a building contractor. Choosing a contractor should not be rushed, as these professionals will determine how successfully and safety your design ideas are brought to fruition. Check a contractor's references and visit some of their other job sites to get an idea of how qualified their company is.
For the sake of your budget, allow yourself a decent amount of time, up to two months, to decide with your designer on all the materials you will include in the building of your home, from the doorknobs to the kitchen flooring. By choosing absolutely everything needed ahead of time, you can ensure you remain on budget and minimise your building time as contractors will be able to schedule material orders in advance.
Articles related to your search: