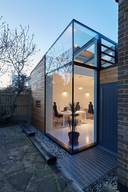 Architects
---
Architecture can be traced back through every noticeable movement in history. Its roots go back to Stone Age times and have grown to immense heights in terms of creativity and innovation. For a profession that has grown through years and years of history, surely your home deserves to be created by somebody with expertise and talent. HomeImprovement4u wants to actively ensure that you find an architect with the talent and experience learned through the ages.
Finding an architect that falls in line with your tastes and visions can be daunting, but is something that can be done! There are various different sectors that specific architects are trained to deal with, and are able to cater to your individual needs. Architects can be experts in Residential Architecture, Public or Commercial Architecture, Landscape Architecture, Industrial Architecture or Interior Design.
It is important to look for the qualities that you want in an architect in order to ensure that everything runs smoothly in the making of your home or space. Here are a few tips on how to ensure that the architect you hire can bring your visions to life.
Never discount word of mouth. Speak to neighbors, friends and family to hear their opinions on architects that they have interacted with. Their opinion will be unbiased and will put you in the right direction.
Ask professionals in other fields. Building a home consists of the grouping of a few professions; contractors and interior decorators will have worked with various architects and will know the best in the trade.
Don't be shy when interviewing different architects and ask an array of important questions. These questions should definitely include; Fees, style, previous examples of work and any concerns he or she may have with any of your ideas or visions.
HomeImprovement4u is the place to look for architects in and around your area. Visit our homepage to start the journey to creating your new home!