6 Mistakes to avoid before you build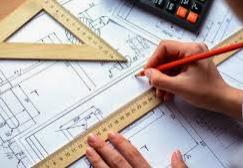 Lastly if it's a house, IT IS FOR LIFE
6 Mistakes to avoid before you build
1. - Not defining your project scope or having architect to assist you defining it.
2. - Let the architect do the due diligence in studying the legal and zoning rights of the properly as well as environmental requirements. This way your dream project or just simple business project are not set for the wrong land.
3. - Set your budget or get assistance in setting it, be realistic and have a 10% contingency fund . A Professional and experience Architect will design within those parameters, not draftsmen.
4. - Rank you needs over your wants first, clearly prioritise
5. - Interview your architect. Make sure they are licensed and have professional insurance for your piece of mind. Make sure they will value your project. Budget, Time and Quality.
6. - Lastly if it's a house, IT IS FOR LIFE, more and more we are coming across badly designed floor plans. If not bad fancy looking designs may overshot your budget went the builder submits his/her quote.