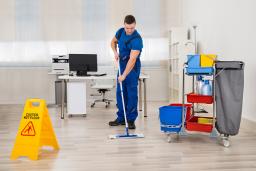 Sometimes doing your own house cleaning is just not enough, you are about to have a people over and you need the house to be perfect. After a very big party at your house you need again for the clean up. This is when Cleaning services come to save the day.
Benefits
Trustworthy work
All of the workers in the company have a background check done on them, they also have to hand in a form of identification for future reference. Regular progress reports are written for the workers to make sure that they keep up their work ethics and the best is done when you hire them.
No Administration Hassles
Using a private business helps with payment and sorting out any absence issues, so if there are any issues with staff not being able to arrive, the company will take care of it and you will not need to phone and see where they are or make work out how much to pay for the month, it will all be worked out and done for you.
Training and Discipline
There are different levels of how you want your house cleaned, using a private company you can choose whether you want to include washing, or window cleaning and more. All the workers go through regular check ups on site to make sure they still clean correctly and to the promised standard.
To find a contractor in your area visit our page.
Articles related to your search: