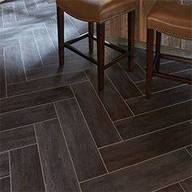 Vinyl floors can go through quite a bit of wear and tear when they are in high traffic areas in the house, but if you are able to maintain and keep the floors clean and protected then they will last a while longer than what was expected and they will look in pristine condition.
Here are a few tips on cleaning your vinyl floors.
Wipe up spills as soon as the happen, this will prevent any stains that could become more of a problem in the future.
Atleast once a week you should give your vinyl floor a hard clean. This will involve sweeping the floor from any dust that could of collected, then use a mop or a damp cloth and wipe the floors with water and a cleaning solution mixed a bucket. Let it dry properly and do not walk onto the floor with dirty feet as it could stain.
If you do not have a proper cleaning solution then apple cider vinegar can be used as an effected replacement.
If you have stains acidic substances like fruit juice, wine wth a iittle baking soda and water. Rub this on the stain with a towel until it lifts.
Even when it comes to some of those really tough stains do not use steel wool. A cloth and a mop are the two best devices to use to clean Vinyl floor, what really matters is your cleaning solution and if it suits the dirt you are needing to clean.
Articles related to your search: