Common Home Renovation Mistakes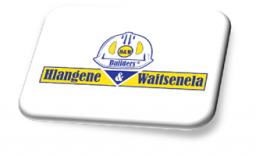 Taking on a whole home renovation project is a smart move to make. For one thing, renovation is a much more cost effective option to building from the ground up. It is also a great way to get a home in a desirable neighbourhood without paying a small fortune for it. Choosing a home that needs some TLC just means you get to customize it to look exactly how you want it to in the end. This is also a smart choice to make if you are interested in investment property. Some people choose to go this route for a home they can use as a rental for regular income. Others simply want to find a home, fix it up and flip it. Whatever the case may be, you need to make sure you avoid some of the common pitfalls homeowners fall into when it comes to renovations.
Avoid These Mistakes
While there are certainly plenty of other mistakes that can be made when it comes to renovating your home, these are some of the most common ones.#
 Using cheap material - Like everything else in life, you get what you pay for. Either have enough to do it or wait and save more money to do it the right way. Inferior materials will make for a cheap home and could actually detract from the property value instead of adding to it.
 Losing sight of the budget - Too many people make the mistake of either not sticking to the budget plan or simply not bothering to have a budget. Without a budget you could end up running out of finances before the project is complete. Many abandoned homes are there because funding ran out before the renovations were complete.
 Incorrect measurements - We have all heard the saying "measure twice, cut once". There is a good reason for this saying and you should certainly follow it if you do not want to end up making some costly and time consuming mistakes.
 Neglecting the lighting - Natural lighting is a lovely feature and of course it disappears with sundown. Too many homeowners forget to take into account what the home needs on dark days or once the sun sets. It is actually better to have too much lighting that you will not need to use than not planning for enough and trying to add it after the fact.
 Too trendy or too bold with colours - Trends fade and obscure colour choices grow old quickly. So the last thing you want to do is base major decisions of your home on details like this. There is nothing wrong with adding decor details that reflect design or colour trends, just make them details that are easy to change or replace without tearing down walls or costing a fortune. Throw pillows, switch plate covers or even festive dishes are examples of inexpensive alternatives.
 Not going green - In this day and age there is no excuse for skipping out on building an ecofriendly home. The green alternatives are not that much more costly and the end result is cheaper monthly utility bills so it all works out. Not to mention, it is just the responsible thing to do.
 Choosing the wrong windows - Think about this, your doors and windows are the only aspect of your home that impacts both the interior and exterior design elements. Yet it is a common mistake to choose these items based on budget not aesthetics or functionality. If you must skimp on money in this department at least make the windows in the front of the house facing the street really count. This will add curb appeal and increase the value of your property.
 Neglecting to update the electricity - Old homes have so much character but the downfall is the outdated electrical work. This is not only a hassle when you have to unplug one appliance to use another, outdated wiring can be a serious safety hazard and potential fire hazard.
The best way to avoid these or any other mistakes when renovating your home, is to apply careful planning techniques. Even when you hire professional renovation contractors to take care of the job for you, it is a good idea to work closely with them to make sure that things are going as planned and within the budget.