The Role of a project manager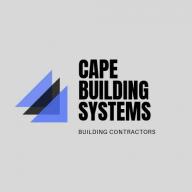 Project managers are a vital cog in the organisation machinery.
The role of the on-site project manager
Project managers are a vital cog in the organization machinery. The project manager will be responsible for general liason between the field and the architect and owner, preparation of monthly statements for comparison with the budget, final check on monthly subcontractor requisitions, change orders and office correspondence regarding his projects and, of course, available at all times. He may even efficiently service two contracts concurrently with an assistant depending on the size and complexity of the work involved.

The project manager will probably be located in the field office. This would allow for a more unified control of the project and permits closer cooperation between the "inside" and "outside" and when the work is of sufficient proportion the full time service of an "inside man" will be required.
The project manager will be responsible for all activities on the site, starting with demolition, site engineering etc and continuing until the building is completed. Depending on the size of the project he will be aided by an assistant superintendent, one or more field engineers, one or more accountants and a paymaster, foreman, watchmen etc

The more important functions would be to check field engineering, monitoring time schedules, supervising all trades, checking quantity and quality of production, attending meetings with the architect and owner, collaborating with architect's field representative, establishing sequence and coordination of operations and manning the project. He will also resolve disputes, supervise job meetings, maintain daily job diaries, complete insurance reports, check and approve sub contractors requisitions, order material and equipment and check equipment rentals.
In addition, he should maintain contact with the expenses department, keep a constant check on requirements of plans and specifications, check cost records and check and approve payrolls and guarding against construction accidents.
Articles related to your search: