Articles related to your search:
Bi-fold Windows
Bi-fold windows are one of the most innovative, practical and attractive window designs available to homeowners. This style of window works through a folding mechanism that allows each half of the window to fold back into a neat and discrete vertical stack on opposite sides of the opening. This allows for a completely unobstructed view of the outside world with no interruption from window beams or frames. One of the benefits of bi-fold windows lies in their simple and slick folding design. Homeowners can easily open and close windows in their
Read more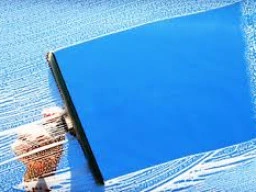 Window Cleaning and Repairs
Cleaning your windows is a task that most people put off. Hiring a company means that the windows are cleaned to a high standard with no work from you. Most window cleaning companies clean interior and exteriors windows, including fly screens, skylights, stained glass, window sills, removal of scratches, remove cobwebs, clean and repair flyscreen's, clean gutters, and pressure washing. Remember to request a written quotation, as well as discussing the work that you wish to have completed. The quote must include any 'hidden' costs like travel and cleaning products.
Read more