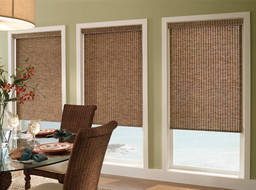 Nowadays, homeowners have more options than ever before when it comes to window treatments. People are now able to have many different types of blinds, this includes multiple lift systems, Each is unique and provides end users with vastly different functionality. One of the most popular today are cordless blinds.
Having cordless blinds can have certain benefits, one being the safety of the children in the house without the worry of string hanging around and the children playing. cordless window treatments are easy to operate. Simply lift up and down. Then, there comes aesthetic appeal. With cordless windows comes a more modern look, there is no chaos of string on the side but a streamline look. Another choice you get to have is if you want light filtering or blackout blinds. The filtering light is perferct for rooms like the kitchen and dining rooms. Blackout cordless blinds would be more suited for bedrooms and the TV lounge. You can also choose between having a cellular shade or a slatted shade. A cellular shade can only be seen through when the blind has been pulled all the way up. Slats let you see outside the window by moving the slats out of the way this tilt gives you an option.
These cordless blinds are the exact same when cleaning, pull them all the way down and open slats if you have them. Water with abit of vinegar and lightly wipe the blinds. Vaccuming some types of blinds is also recommended. This can get rid of any dust that may gather on the blinds.