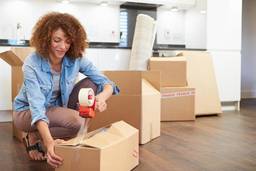 Moving and storing involves lots of packing and confusion, this is why it is important to have everything in order so that the removal and storage of your items is done efficiently and safely!
STORAGE AND REMOVALS
Once you have decided to move into a new home you should start preparing and organising early. Moving homes can be a very stressful time.
Unless you have to pack up and leave in a hurry, chances are you have between 30 and 60 days to make a plan and ensure that moving day runs smoothly this means that a confirmed date and time must be agreed in order for things to go smoothly and efficiently.
It is also important to unpack any cold or frozen items before the fridge or freezer is loaded onto the truck. Any food being transported by the Removal Company should be in a cooler bag. In order to facilitate the move, disconnect all electrical devices, so that they are safe. Also then remember to label all boxes and keep a list of your packed boxes so that things do not get misplaced or lost in the moving process.
It is also highly recommended that all people moving should have their own essentials box for the move.
When looking for a storage unit it is important to find one that the property has multiple layers of protection and that you have purchased a solid lock. Keeping a log of all the items inside your unit can also be beneficial for in case things get stolen and you want to claim for insurance.
When keeping things safe for future use in a storage unit it is always important to use bubble wrap, cardboard or Styrofoam for delicate items. It is highly recommended that a close friend or family member keep a spare key in the event of your key being lost or stolen.
Articles related to your search: