Articles related to your search: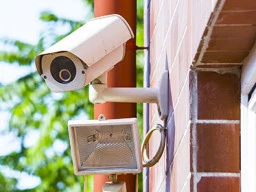 CCTV Cameras
CCTV cameras: a security solution to give you peace of mind Closed-circuit television cameras, otherwise known as CCTV cameras, are a security solution that functions like a TV, but that produces footage which is monitored by a private user rather than for purposes of public distribution. Here are some top tips for homeowners interested in installing CCTV systems on their property: Choose a CCTV system that comes with a fair warranty and only settle for systems that offer you at least three years warranty. A CCTV product with a low warranty,
Read more
Burglar Bars
Burglar Bars. Creating a home that is secure and safe is often a top priority for homeowners, and if it isn't then it should become one. We live in a beautiful country that unfortunately has a reputation for crime and home invasions. On top of installing an alarm system and taking other security measures, burglar bars are a great investment in taking precautions against break-ins. If you are a homeowner that is considering investing in burglar bars, you should ask yourself a series of questions as to whether or not you need them. Consider th
Read more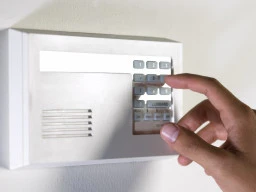 Alarm Systems
The safety of your home and family is something that you should never have to compromise on. Fortunately, installing an alarm system in your home is something that has never been easier or more accessible to every day homeowners. Homes these days cannot afford to be unprotected, and it is up to you to provide your family and home with the peace of mind that they need. Choosing an Alarm System: With the market for security and alarm systems being one of the most heavily flooded markets, as well as one of the most in demand, it can seem pretty overwhelming when choosing an alarm system for your home. We are constantly flooded with the newest security technology. It is important to understand, however, that these overbearing and costly options may not be the best investment for you and your family. Depending on your home and lifestyle, a basic alarm system will do. The best thing to keep in mind when purchasing an alarm system is convenience and ease. Having finger print scanners and pin codes at every door in your household will be a massive interference in your daily lives. Installing a basic alarm system allows your family to navigate with ease and comfort in their own home whilst still feeling secure. The Basic Alarm System: Installing a basic alarm system is often the most convenient option for your home. Most basic alarm systems will provide your home with motion detectors in your garden and at all entrances, sensors on windows, lights that turn on when motion is detected and a direct link to your security company should an intruder set off these monitors. A basic alarm system is easy to navigate and is largely successful in protecting your home. Benefits of an Alarm System: Living in South Africa, crime is something we have unfortunately consider a norm in our daily lives. This is why insurance companies place a large amount of focus on installing alarm systems. Installing an alarm system will, more often than not, lead you to having lower premiums with insurance and larger cover should you experience a burglary. Homeowners are also at the advantage of having peace of mind when installing an alarm system. You are able to have a direct link to the security of your home whilst you are on holiday or away from the home. Your alarm system will alert you should something go wrong. There is also the added benefit of adding value to your home. Apart from looking at usual elements such as space, design and style, a potential buyer will also look at security as an added benefit. For more articles on home improvement, please visit our homepage.
Read more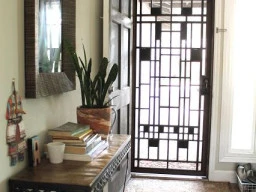 Security Screens & Doors
Security, especially in South Africa is a major concern in the home. There are a wide variety of security options available including; doors, screens, burglar bars and expandable security gates. A secure home can still blend in with the architecture and design of your home. This means that your hard work in building and having a beautiful home and lovely aesthetics need not be compromised by a security system and physical security mechanisms around the home!
Read more