Security Maintenance and repairs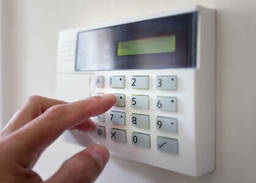 The Safety of you and your family matters, this is why if you have a an alarm system you should know to test your system monthly to ensure connectivity and to make sure everything is working the way it should.
Here are some tips for your home security:
Press the status button, this should happen atleast once a week especially if it is lit up, this could mean that your alarm system has a problem. These types of problems should be fixed through your security service.
Check your sesors regulary, this is not only to make sure they are still working properly but also to make sure that they are still firmly stuck to the wall.
Always make sure you check your batteries on your system if you have one. Power outages should not effect your safety, make sure your battery is fully charged and connected twice a month.
Keep dust and Dirt away from your system, dirt can negatively effect your securoity system and can possibly even cause false alarms to take place.
Transmitter settings must be regularly checked to make sure the signals are being received by the monitoring centre.