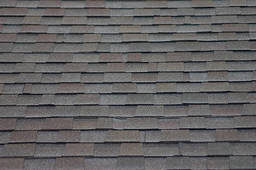 Roof shingles form a barrier against the harsh weather, they can also give a nice look to your house. They can do this because they consist of a series of individual overlapping components, that when laid together in rows starting at the bottom edge of a roof protect the house to a great extent
Installing the shingles in your house is a very basic job but can be very dangerous, make sure you are as safe as possible during this process. There is aluminum drippage that goes on the edge of the house over the side, leave a finger width gap in between your house and the backward facing lip of the aluminum drippage. Once you have placed it down get a level to make sure that the drippage isnt skew, once you are happy with it you can nail or stick it down onto the roof. The next step is to lay down phelt paper to secure the roofing from the shingles that are going to be laid on top.
The shingles are laid down ontop of this, this is done by measuring the piece of shingle flaps and working out how much you are going to want to reveal (a reveal is the part of the shingle that is exposed to the sun) the normal reveal for shingle sheet is 13 cm. But this all depends on the size you have chosen to lay. When measuring out how you are going to lay it on the roof, remember that a small 1cm lip must go off the roof from your shingle. From here it is a case of measuring out the correct measurements on your roof so that the shingles cover the whole area for best affect and look.