Finding the right roof repair companies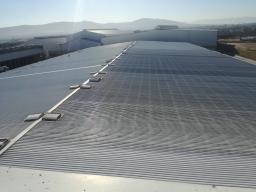 There are important questions to factor in before you hire a roof repair company.
Roof Repair Companies
Finding the right roof repair companies in Cape Town can be quite a challenge, especially with those out there who claim to be roofing specialists but are nothing of the kind!
There are important questions to factor in before you hire a roof repair company. In a sense, you need to act like a private investigator where it comes to checking out these roofing companies, before you sign on the dotted line.
As an example, if you search for roof repair companies you'll end up with about 56 300 000 results, and that's not factoring in that you're looking for roof repair companies in Cape Town!
If you widen your search to include Cape Town, you end up with about 13 800 000 results…but, just take a breath here, because second on the list, you'll find Empire Roofing, which is exactly where you want to be!
Roof repair companies
In a long list of roof repair companies, Empire Roofing really stands out! The reasons for this? Well, in the first place, this team has been awarded Top 25 Most Popular position in Cape Town, which says a lot for the professionalism and expertise you can expect from this roof repair company in Cape Town.
It's worth checking out everything that HomeImprovement4U has to say about this awesome company here. This will go a long way to giving you the peace of mind that comes with knowing you'll be dealing with a down to earth team that have been in the industry for over 10 years now.
What makes Empire Roofing one of the top roof repair companies?
The focus at Empire Roofing is maintaining a high standard that has never wavered over the years, committed to superb craftsmanship and quality, in products and in workmanship.
Along with this, Empire Roofing places a high value on customer satisfaction, which leads to great recommendations from previous and current customers, giving word of mouth advertising free reign where it comes to the growth of this exceptional roof repair company in Cape Town.
The whole team at Empire Roofing has worked together consistently in these 10 years, giving them the ability to tackle any roofing project quickly and efficiently, ensuring customers that their roof will be repaired on time and according to your budget!
Empire Roofing solutions cover all aspects of roof repair!
Whatever needs doing on your roof can and will be done expertly by the team at Empire Roofing, and it will be done to last, of that you can be certain!
Whether you need assistance with the waterproofing of concrete decks, using the best method to suit the problem, or any other form of waterproofing, including that of parapet walls, you can rely on Empire Roofing to get it right the first time!
It's not surprising that, since this team is expert at repairing, skimming and painting ceilings, they would also be able to tackle painting projects of any size, having established themselves over the years as skilled painters.
Empire Roofing will replace aluminium guttering, handle the replacement of roof sheets, or, if necessary, refurbish problem areas on your roof, eaves and fascia boards.
Contact Empire Roofing today to find out more about their trusted roofing solutions, whether for a commercial, residential or industrial property, this is the team you want on your side when it comes to all your roofing requirements!