3 things you should know about roof inspection process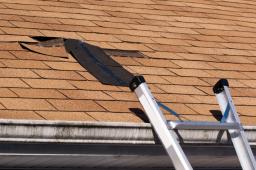 Getting our roof inspected frequently will improve the longevity of the building. It will also save you considerable expenses that you would have otherwise spent on repairs when your roof gets damaged. When opting for roof inspection, it is very important to choose a professional service provider. This way, you can be assured of getting high-quality roof maintenance checks at regular intervals and competitive prices as well. Are you planning to get your roof inspected? Here are some points that you should be aware of:
Why should your roof be inspected?
Prevention is better than cure, isn't it? This is why it is important to get your roof inspected by a professional service provider. This way, you will not have to deal with ugly surprises later on when your roof starts developing leaks or cracks. Some of the common reasons why you should get a professional roof inspection done as early as possible are:
You can check damages due to weathering and wear & tear so that they can be treated on time
Checking regularly ensures that the other cooling units are maintained well, thereby reducing your energy bills
You can check problems related to leakages and cracks easily before they assume alarming proportions
Regular roof checks will also help you check your drainage system at frequent intervals
Regular roof inspection can help keep your roofs clean from debris such as leaves, twigs, etc.
Roof inspections are not very costly services, but they help you to keep your entire building secured. So, we don't see any reason why you shouldn't opt for them right now.
What are the signals that you need to watch out for to get your roof inspected?
In an ideal scenario, you shouldn't need an alarm bell to urge you to get your roof inspected. However, if you had been ignoring the importance of this service for a long time, here are some signals that you cannot afford to ignore:
Water leaks – Most of the times, people try for temporary quick-fixes like covering the leaks with sealing tapes. However, this is a grave mistake because when the leaks deepen, they will damage your roofs permanently. You can only replace the roofs then as they turn into a condition where they are beyond repair. The cost of replacing roofs is way higher than repairing them. Therefore, you shouldn't take leakages lightly. You should also watch out for dark stains, if any, on the roof, because they are the early signs of leaks.
Loose Shingles – Broken, loose, missed or damaged shingles are some of the most common warning
Articles related to your search: