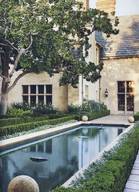 Pool Heating
---
If you are a pool owner, you will understand the allure of having a pool that is warm and ready to use all year round. Thanks to pool heaters, the option of having a pool that is available through all seasons is something worth investing in! There are a few variations of pool heaters that each have their own unique benefits and which suit individual needs.
In order to start choosing a pool heater, it is important to evaluate just what it is you would want to gain from your heater. You should decide if you are using your heater for recreational or professional use, as well as how often you would require your pool to be heated. You should also consider the size and location of your pool to ensure you install the most beneficial heating system.
Solar Pool Heating Systems are great for homeowners looking to have a warm pool only when the sun is out and not necessarily when the colder seasons roll by. Solar pool heating is popular because of its reputation to save energy and eventually become a cost effective way of heating your pool. Solar heating works by directly gathering energy from the sun's rays and transferring it into energy that will heat your pool. This means that you are guaranteed for your pool to have adequate, free heating when the sun is out.
The benefits of the solar pool heating go hand in hand with its disadvantages, depending on what you're looking for. The benefits are that, in seasons that are warm and good for swimming, you will have consistent heating in your pool. However, there is little to no guarantee of any heating during seasons that have heavy rain or could cover.
Electric Heat Pumps are for homeowners who do not swim recreationally when it is warm, but who would want to be able to swim all year round. Electric heat pumps are equipped to capture heat value from its surrounding air, which makes it cost and time effective. Electric heat pumps are the most effective in areas that have a relatively consistent temperature which the heating system can draw off of.
Gas Heating Systems are a great choice for pools that are used for entertainment. Gas heating a good way to ensure that your pool reaches the temperature that you want whenever you want and in a reasonable amount of time. Gas heaters offer a very flexible element to homeowners. It may be a good option to consider adding a gas heater and a solar powered pool heater together to have optimum benefits.
All three styles of pool heating offer great benefits and can be enjoyed by homeowners. Consult our professionals to find out about the best option for your home. Please visit our homepage for more articles that may interest you.