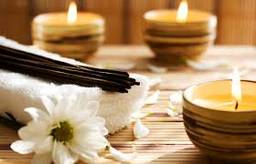 Spas
There is no doubt that the world we live in is fast paced, constantly moving and leaves very little space for self care and relaxation. An in-home spa allows you to step away from the long hours of work, and to find yourself in a positive space that is the repercussion of all your hard work. New modern technology allows your spa to become a home entertainment area and your very own health retreat.
Common types of spas:
Swim spas: are long and have special surf jets on one end, enabling you to swim on the spot. Hydrotherapy jets are also included.
Therapeutic spas: are used to help relieve muscle and joint pain. Special jets can be added to massage different body parts.
Portable spas: are extremely popular, you can take them with you when you move or relocate it in your home. They are easy to set up and run.
In ground spas: are commonly included as part of a pool and offer more design flexibility. If they are built separately you will need to construct a deck around it or excavate the ground.
Spa baths/indoor spa: are popular in bathrooms, providing a great way to relax. These are much smaller but you still have a few options available.
Maintenance
Always read the manufacturer's instructions and follow carefully. Spas need different treatment to pools because the water is hotter but most commonly they can be cleaned with chlorine. Ensure that the sanitizing chemicals remain at the correct level, as well as the ph. level and alkalinity level.
A good idea is to visit a spa showroom to look at the options available and chat to a consultant about your needs and requirements.
On installation you may have to hire a builder, plumber, electrician and maybe a tiler.
Remember to ask for a written quote including the cost of materials needed as well as labor.
Please see our homepage for more articles that may interest you.
Articles related to your search: