Wallpaper trends for the creative homemaker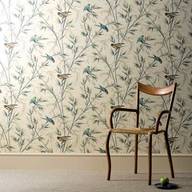 There are so many options when it comes to wallpaper design that choosing the right one for your home can be overwhelming. To make your search for the perfect wallpaper a little easier, it is always advisable to check out the latest and most popular trends. Here is a list of current favourites in the wallpaper-design world to open your mind to new options, and to hopefully inspire creativity:
1. Pattern clashes.
Bold mixtures of alternating, but complementary, patterns are becoming increasingly popular in home design. Some of the most successful applications of this trend are to mix pastel colours with geometric shapes, which balances the harshness of the shapes with the softness of the colour. Pattern clashes are also an effective way to make your wallpaper have a three-dimensional appearance. This gives depth to a room and allows you to get away with being very simple and understated in terms of how you choose to fill the remainder of the living space.
2. Geometric shapes.
A wallpaper with a uniform pattern of geometric designs can be soothing to the eye and highly personalized. By choosing a distinctive geometric pattern for your wallpaper, you can create space that is truly unique and reflective of your personal tastes. Two-tone geometric patterns in understated colours are recommended, as the bold shapes may be overwhelming if they are paired with too many colours, or colours that are too bright.
3. Digital printing.
This new technology allows wallpaper design to reach new heights as no colour or pattern is out of reach. This trend evokes unusual and highly customizable designs that are often bold and artistic but can also be minimalistic or subtle.
4. Metallic wallpaper.
For a sleek and sophisticated look, metallic wallpaper is a must. This new trend gives your walls a warm glow, which adds a sense of luxury to any room. Metallic wallpaper is suited for more formal rooms, such as dining rooms or offices. Metallic wallpaper can also be applied to just one wall in a room to give a pop of sophisticated colour.
Articles related to your search: