Choosing the right colours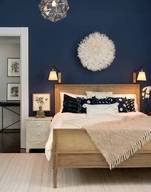 Remember #color is life.
Choosing the right colors for your space is the one most important aspect and easiest way to express your personality and taste.
But it's never easy to pick the right shades that will evoke the right emotions or make the space function the way you want. That's why I have outlined some of the trending colors for 2017.
Bold and bright colors always bring life and joy into a space. Trending this season are the yellows (from Pale butters to the dark Mustard yellows). If you looking for your space to Ozzie fun, and welcoming, bold bright colors are the perfect choice.
For a more calming and relaxing spaces, your dark colors are perfect. Dark is more that black but colors like mushroom, black chiffon's are trending. They can be used on big furniture pieces to breakdown the space and bring in some personality into the space.
However for Multi-functional spaces, neutrals that can be accessories with a wide variety of pieces are perfect, trending are stone whites and Ramies. These you can apply on the entire wall or space. Always will give you that classic look.
Well there you have it. Remember #color is life.