Articles related to your search: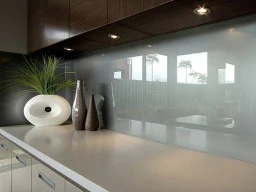 Splashbacks
Splash backs are a stylish addition to your home; they are mainly protective in nature and often found in kitchens, bathrooms and laundries. They defend surrounding materials from moisture and from fats and oils. Your choice will depend on budget, appearance, function and ease of installation!
Read more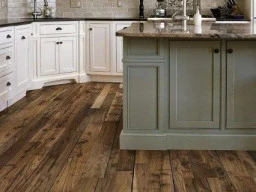 Installing Laminate and Vinyl Flooring
Vinyl is fairly inexpensive when compared to other floor types; it is also durable and attractive. It is available in a large range of styles, designs and colors. It is composed of a certain amount of polyvinyl chloride (PVC) and can be therefore referred to as PVC flooring. In some ways it is more resilient as it has more give than other types of flooring. Vinyl flooring can provide the look and feel of tiles without the expense. Vinyl products are made from a combination of vinyl resin and additives. Plasticizers can be used to soften the flooring and adds flexibility! Stabilizers are added to reduce discoloration from heat, light or degrading and pigments add color. Vinyl flooring is available in either tiles or sheets. Vinyl tiles are solid and sheet vinyl can be inlaid, or layered composite or homogenous.
Read more