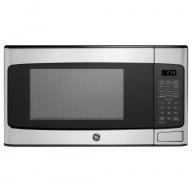 The essential to any home, easy to quickly warm up dinner from the previous night or a precooked meal from your favourite store. Making the right choice about which one you choose is not hard but if you choose the right one it can make your life so much easier.
Countertop
Although these may take up abit of space in your kitchen they are easy to move and are easily adaptable to your kitchen design of choice. These are also some of the best low price best quality microwaves that you can find on the market. A tip that is usually given for people purchasing a countertop is to put it somewhere where the countertop space would not be utulized.
Up High
This is when you place the microwave in a space at about eye level, this is usually wasted space that is above the oven. The only problem that some people face with this is that it is usually recommended that you buy a microwave where the front door matches the colour of the kitchen. Also sometimes you will have to have someone come in and install the unit above the oven.
Down Low.
Although this is not a conventional way to do things, having a microwave at weaist level is an option too. Very often our houses come with too much draw or cupboard space. A small little intallation could make a nice cozy spot for your microwave to be in any location you choose in the kitchen.