Articles related to your search:
Cold Room Storage
Cold room storage: keeping your goods fresh Cold rooms are an innovative option for cold storage in the home. They can be described as large, walk-in refrigerators and can be used in domestic spaces and for larger-scale organisations like restaurants, hotels, supermarkets and long-term storage warehouses. Cold rooms combine the advantages of having temperature controlled spaces in which to keep produce fresh, and having large storage spaces in which to do so. Cold rooms are useful for homeowners who need to store large amounts of perisha
Read more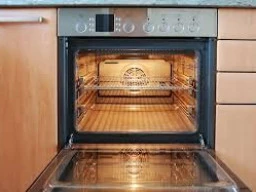 Cleaning your Oven
Begin by preheating the oven to 150 degrees (or your lowest setting available). While the oven is heating, put on a pot of water to boil. Once the oven has reached 150, turn it off and pour 1 cup of ammonia into a heat safe bowl or baking dish and place it on the top rack of the oven. Place the pot of boiling water on the bottom rack, close the oven door, and leave them both in the oven overnight. The next morning, open the oven and remove both the bowl of ammonia and the pot of water, keep the ammonia – you'll use it later. Remove the racks and leave the oven door open to air out for 15 minutes. Add 1-2 teaspoons of dishwashing liquid to the ammonia, along with 4 cups of warm water, and using a heavy-duty nylon scrubbing pad dipped in the ammonia mixture, begin to wipe away the softened grease and grime along the sides and bottom of the oven!
Read more